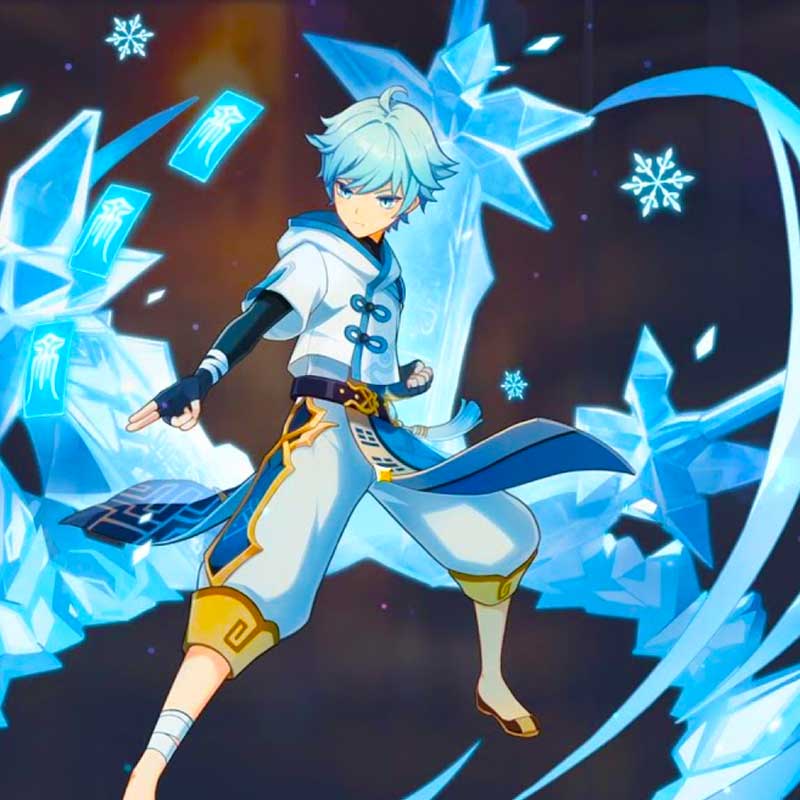 Chongyun Genshin Impact Playable Character
Chongyun a base character that uses the great sword and cryo abilities to deal damage to his enemies and support the party Chongyun basic attack combo is demon be IN when tapping the attack button he can perform up to four consecutive strikes of his great sword to do physical damage because of his weapon type is easy for him to break all laws of his demon attack and it's also useful for destroying Geo Elemental formations and enemy Shields when you hold the attack button Chongyun stamina be drained over time to perform a continuous spinning attack against all nearby enemies and at the end of the sequence, he will finish her a powerful slashing attack. It's also possible to do the final slash without performing The Continuous spin or draining stamina.
If you hold and release the attack button just before jong-eun begins his charge attack the demon been plunging attack can be used from midair if you press the attack button while gliding When jumping from a high enough location if you use a plunging attack, you will strike the ground below damaging enemies along the path and dealing damage to nearby enemies upon impact Spirit blade Chung who has led Frost is Chongyun Elemental skill when using this element of skill Chongyun and Strikes the ground of his great sword causing a cryo explosion in a circular area in front of him that deals cryo damage after a short delay the cold air created by the cryo explosion will coalesce into a jungle of frost filled.
| | |
| --- | --- |
| Type | Male |
| Birthday | September 7th |
| Constellation | Nubis Caesor |
| Nation | Liyue |
| Affiliation | Liyue Harbor |
| Special Dish | Cold Noodles with Mountain Delicacies |
| How to Obtain | Wishes |
| Release Date | September 28, 2020; 4 months ago |
Genshin Impact Chongyun GamePlay
Genshin Impact Fischl GamePlay
Related Genshin Impact Playable Character