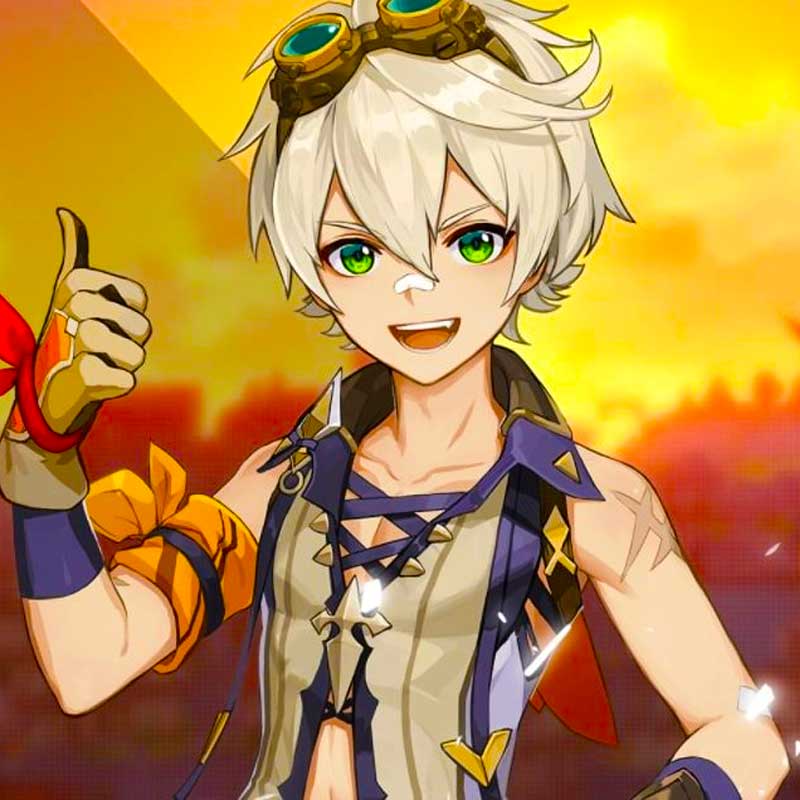 Bennett Genshin Impact Playable Character
Even though Bennett doesn't require much planning when it comes to attack more enemies. There's a couple of very useful things you can take advantage of when using him. The first one would be his Fantastic Voyage burst, which gives everyone inside the field prior status that is considered to be one of the most crucial survival tactics inside places like the final floor of the Spiral Abyss where you're constantly getting hit by the cryo debuff.
However, what's arguably more interesting about his burst is the interaction he has with the second passive skill when Bennett is inside the Fantastic Voyage filled his Elemental skill cooldown is reduced by 50% and he no longer gets a knock back from the final level of his Elemental skill.
This is actually a great way to become the so-called battery for your team since Bennett's Elemental still only has four second cooldown when he does the single tap activation, which then goes down all the way to only two seconds when he's inside the burst and the slash attack from his Elemental skill generates on average 3 pie or particles, which is pretty insane. Especially if your team has multiple Pirate characters which absorb the energy more efficiently.
| | |
| --- | --- |
| Type | Male |
| Birthday | February 29th |
| Constellation | Rota Calamitas |
| Nation | Mondstadt |
| Affiliation | Adventurers' Guild |
| Special Dish | Teyvat Charred Egg |
| How to Obtain | Wishes, Paimon's Bargains, (November 2020) |
| Release Date | September 28, 2020; 4 months ago |
Genshin Impact Bennett GamePlay
Genshin Impact Fischl GamePlay
Related Genshin Impact Playable Character